Havana's veritable boutique hotel
A place of cultural encounter – A true gateway to Cuban culture. Its modern elegance, its setting in a 1920's mansion, its discreet luxury, all contribute to the exceptional atmosphere of this home.
An area inspired by art, ARTeHOTEL adds something extra special to your days in Havana via the rich world of Cuban culture.
With ARTeHOTEL's exquisite design as a starting point, you will be 'transported' to the enchanting world of Cuba's art and culture, the pearl of the Caribbean.
 … we welcome you to Havana and to our ARTeHOTEL Calle 2
We want you to feel comfortable, to enjoy something completely different in Havana …
Our team is at your disposal to make your stay in Havana a pleasant and interesting one.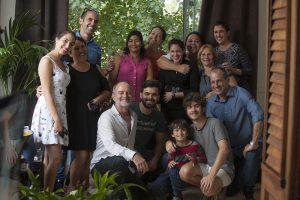 We look forward to your visit!