la habana calle 2
ARTeHOTEL Calle 2 – – Havana's veritable boutique hotel
A place of cultural encounter – A true gateway to Cuban culture. Its modern elegance, its setting in a 1920's mansion, its discreet luxury, all contribute to the exceptional atmosphere of this home.
An area inspired by art, ARTeHOTEL adds something extra special to your days in Havana via the rich world of Cuban culture.
With ARTeHOTEL's exquisite design as a starting point, you will be 'transported' to the enchanting world of Cuba's art and culture, the pearl of the Caribbean.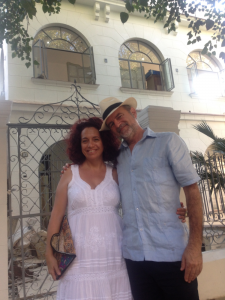 … we welcome you to Havana and to our ARTeHOTEL Calle 2. We want you to feel comfortable, to enjoy something completely different in Havana … Our team is at your disposal to make your stay in Havana a pleasant and interesting one.
We look forward to your visit!
Laura & Hector
A place to stay that also gives access to the main cultural events of the city of Havana, while at the same time being both a promoter and host of cultural and artistic activities. At ARTeHOTEL Calle 2, art and culture are woven into the fabric of every corner of the building.
Our goal is to offer you a special, reasonably priced hotel to enjoy this "little luxury" in Havana.
Additionally, ARTeHOTEL offers excursions to Havana's most interesting spots, highlighting the area's most spectacular countryside and a number of the Caribbean's most beautiful beaches.
"UN LUGAR PARA VIVIR EL TIEMPO DETENIDO DE LA HABANA"
Service for our Guest
24 h Reception
Bar and Snack Service 8-23:00
Drinks
Water and softdrinks
Tropical fresh fruit juice
Bier
Wein
Cocktails
Snacks
Sandwiches, different styles
Toast, differnt styles
Saltats
Omelets, different types
Breakfast
Tea, Coffee
Bred and Toast
Cheese and Ham
Eggs, different styles
Fruit plate of fresh fruits of the season
Fruit juice of fresh seasonal fruits
and sometimes we have some special things…
Additional Service
Airport service, with our Car and Driver
Car with driver (classic car from the 50-th) for excursions, city-tour, tours to the beaches or nearby beautiful locations
Special Tours
Guided Photo excursion "behind the facades" shots you will never get otherwise… with a professional photographer!
Havana – in a different way, not following the footsteps of all tourists…
and a lot more… just ask our TEAM after arrival.
Cultural information service
Daily new´s on cultural events
Ticket service
The ARTeHotel Calle 2 Team
is led by outstanding professionals in
art and culture.  At the helm of the Hotel's management are Laura and Hector. Laura de la Uz is one of Cuba's best-known actresses, with an extensive and multi-award winning career in film, theater and television
(www.lauradelauz@blogspot.com).
Hector Garrido, is a renowned photographer, born in Spain and resident of Cuba. His professional career ranges from aerial photography to portraiture of art personalities. His works now form part of the interior design of ARTeHotel Calle 2
(www.hectorgarrido.com)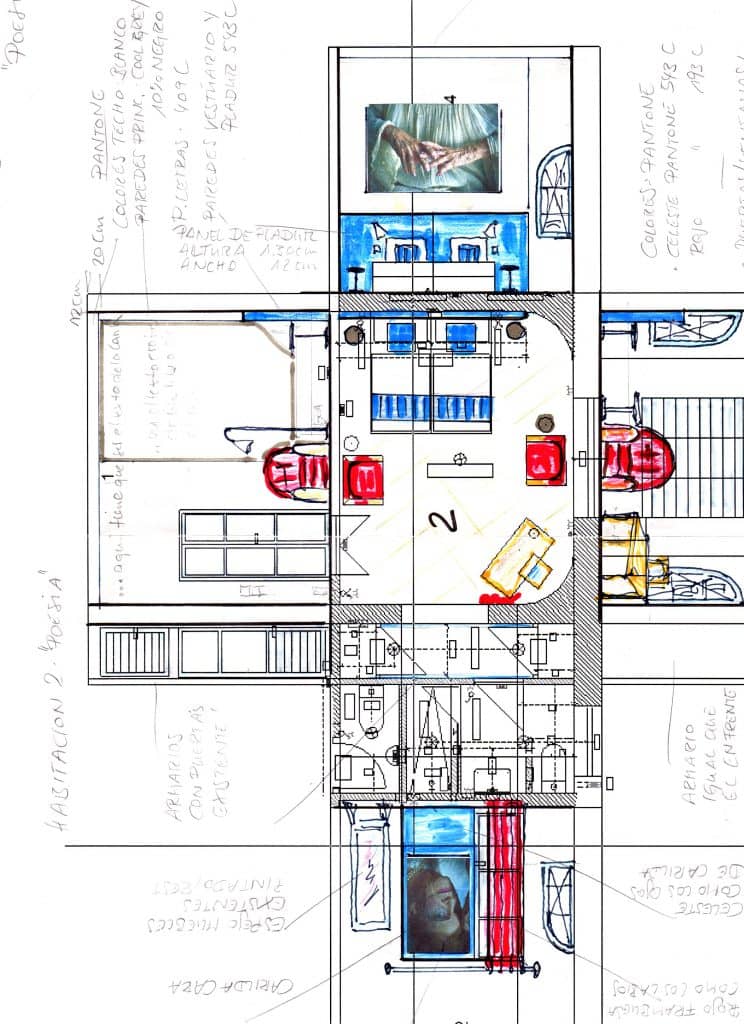 Architecture + interior design
Both UTE and HANS work together as a unit.
Their work has consisted of turning what was once a virtual ruin of a 1920's house into our ArteHotel Calle 2.
Ute Mergner (Interior Architect and Designer) carried out all the interior design. A fusion of the original elements of the house with the most sophisticated aesthetic concepts of today.
Hans Nerlinger (Architect), has put into this project every ounce of his knowledge as architect and lighting designer, to create a unique and unrepeatable space: ArteHotel Calle 2.
Hans, as well as being an architect, is an airplane pilot who for fifteen years has worked as a team with Héctor Garrido in making aerial photographs of "fractals".
The ARTeHOTEL CALLE 2 project
Laura de la Uz and Héctor Garrido's house
Project and Founder: HANS NERLINGER
Architecture and Management: HANS NERLINGER
Interior Design: UTE MERGNER
Project Assistants: HECTOR GARRIDO/LAURA DE LA UZ
Artistic Inspiration: LAURA DE LA UZ
Photography and Original Photo Exhibits: HÉCTOR GARRIDO
Finance: Grupo-Calle2
"Enjoy an captivating stay in Havana with us at ARTeHOTEL Calle 2.
Havana through the prism of its culture is a different and much more intense experience "